HUES
Double-CD of 2011
with a previously unreleased song by Esther Ofarim
Hues, CD, Israel, 2011, Barcode: 14803-682619454629
All lyrics on this CD collection are by Chaim Kaynan. The music & arrangement of Esther's song "Lo Bagiborim" is by Shimon Cohen.
This beautiful song has never been released before - so it is an unreleased recording of 1961,
which was ordered & recorded by a requeset of Kol Israel for Hanuka at that time.
Hear little snippet of Lo Bagiborim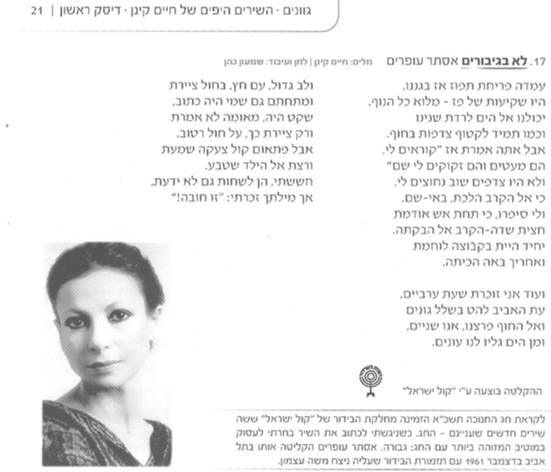 לא בגבורים