September 28, 2010
Concert:
Yoni Rechter & the Rishon le Zion Orchestra
with Esther Ofarim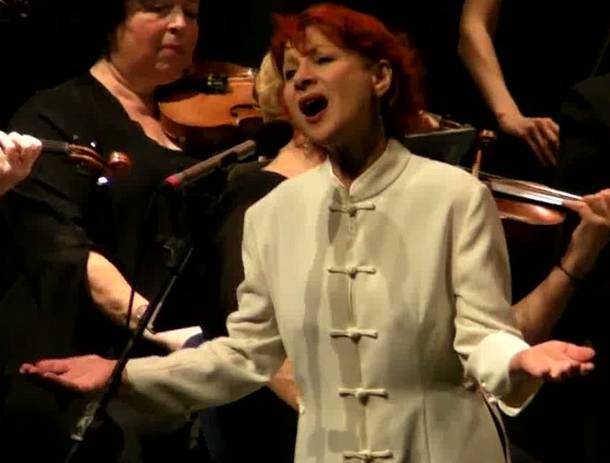 Esther Ofarim performed with Yoni Rechter & the Rishon le Zion Orchestra in Rishon LeZion, Israel.
Beginning: 20:30 h - More info here
Review by Eytan:
The concert took place in the Rishon Le Zion auditorium. It was full house.
The first part was with Yoni Rechter on the piano and with musicians from the Rishon Le Zion symphony orchestra
with a celesta, violin, cello, contra bass, harp, saxophone, clarinet, flute, percussion, guitar and a vibraphone.
The list of songs on the first part:

layla layla
neula he dalti
besade patuach
yesterday
she's leaving home
shir eres+do do
ten li yad
ve'ulay
me'emek ve'givaa
bird on a wire
mad about the boy

The second part was the Rishon Le Zion symphony orchestra (a marvelous orchestra)
with Rafi Kadishzon conducting.

The song list from the second part:
shir hanoded
pavane
hinach yafa
hitrgoot
moon of Alabama
somewhere
cancion de cuna para dormir a un negrito
demaot shel mal'achim
hayoo laylot

Ziununay Haderech was an encore.

Then the manor of the town came on stage and presented Esther with the city medal made by the famous
artist Yaacov Agam and invited Esther to the next year festival.

After this Esther sang ten li yad with the whole orchestra.

Esther was in a good voice and mood and gave a very nice concert.
Many thanx to Eytan!

Read interview with Esther!