Schleswig-Holstein Musik Festival
July 26, 2021 in Wedel
Is it really me!
concert with Esther Ofarim
Esther Ofarim performed live on July 26th in the Schuppen 1 in Wedel.
For the first time she and Yoni Rechter sang "Tzipor Shnyia" live together on stage.
She also performed a number of songs, which she hadn't sung for quite some time.
It was a wonderful concert with Esther in superb voice and appearing younger than ever!
Song list:

My fisherman
Layla Layla
Hallelujah
Dirty old town
Lord of the reedy river
Pavane
Besade Patuach
She's leaving home
I'll see you in my dreams
Pause:
Miss July (Yoni Rechter)
Drunk (Yoni Rechter)
I only have eyes for you
Tzipor Shnyia
Das Lied vom Surabaya Johnny
Over the rainbow
Scarborough fair
O waly waly
Me emek ve'give'a
Bird on a wire
Alabama Song

Encores / Zugaben:
Morning of my life
Cinderella Rockefella

The musicians:
Arrangements, conductor and piano: Yoni Rechter
Violin: Michail Paweletz
Base: Micha Kaplan
Guitar: Bernard Fichtner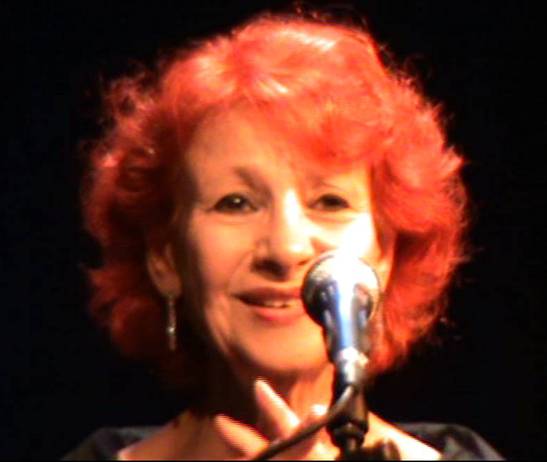 foto (c) Conny D.
---
Info before the concert:
Esther Ofarim will perform live on July, 26th in the Schuppen 1 in Wedel, 20:00h.
Tickets are available now. More info here.